If you applied last year you are welcome to apply again. If you were granted a residency last year you will need to show how this residency would help expand your practice and be unique from last years residency.
BAC offers short term residencies attracting artists at different stages of their careers from around the world for the development of both new works and works in progress. BAC welcomes artists working across most disciplines, including visual artists in any medium, writers, playwrights, choreographers, musicians, composers, performance artists, filmmakers, and lighting, projection, costume and sound designers. During their time on site, these artists will develop new works while engaging with local artists and the public. The spirit of the program is to provide a collective environment for artists of all disciplines where they can engage in meaningful interaction and stimulating discussions with their peers, while pursuing individual or group projects. It is an ideal setting for the exchange of ideas, the inspiration for new work, and the harmonious cross-fertilization of disciplines. Successful applicants are typically mid-career or established artists. However, emerging artists who believe their work is of exceptional merit are eligible as well. We accept applications from individual artists and small groups of up to 4 members. If you have more than 4 group members please email BAC staff at submit@bethanyarts.org. We will need to know all team members name and contact information when you apply.
BAC residencies have three important parts:
Evening Meals: All residents must attend evening meals (provided by BAC) with their fellow artists.
Residency Plan: All residents must have a plan of action for what they will complete during their time at BAC.
Public Component: All residencies must include a public component accessible to the outside community that connects to their residency plan. This may include open studio visits, presentations, teaching a class/workshop, works-in-progress showing, exhibition, or other outreach or community engagement project. BAC will help you schedule your public component but it is up to you to plan how you will execute this event and identify any outside community partners that you are interested in working with.
Important Dates
Application Deadline: April 20, 2020 at 11:59 PM EST
Notifications: May 22, 2020
Residency Dates: September 18 – October 15, 2020 and October 20 – October 31, 2020
Residency Length: Artists may apply for residencies of 7 days, 14 days, 21 days or 28 days in length. Artists that are accepted would be notified of their residency dates and length of time accepted for on May 22, 2020.
Public Component
The public component of your application must relate to your artist residency and engage the local community. BAC encourages artists to engage in studio visits, group commentary, and presentations of other resident artists during their stay. BAC will help you schedule your public component but it is up to you to plan how you will execute this event and identify any outside community partners that you are interested in working with in your application. Please make sure that the public component you identify is able to be completed in your selected time frame.
Past Resident Artist examples >
Artist Live/Work Spaces
The artist living spaces are inviting and comfortable with expansive views of our scenic property. Residents have access to our facilities and 25 acre grounds offering a fruit orchard and meditation trail. At the heart of the campus is our commercial kitchen and dining area where artists in residence and visitors of BAC can gather for daily meals.
Learn more about our facilities and grounds >
Meals
Breakfast, lunch and dinner will be provided during your stay. All residents must attend evening meals with their fellow artists. These dinner gatherings encourage the exchange of ideas and the development of collaborative relationships with other residents. This allows the artists to gain familiarity with each other's' work and establish a vigorous, engaging dialogue that supports collaboration and connection. We will do our very best to accommodate all food allergies and sensitivities, please let us know of any concerns you may have or specific needs in your application.

Subsidy
Resident artists will receive a $150 subsidy per week.
How to Apply
You will need to have a free Submittable account in order to apply.
Here is a quick guide on how to get started if you don't have a Submittable account already: https://submittable.help/submitters/making-new-submissions/how-do-i-submit
After you have an account you can save a draft of your work and finish filling out the form at a later date.
We will follow-up with you about your submission by email. Please be sure the email address you used to sign up for your Submittable Account is one that you check regularly.
Please reach out to Submittable's Customer Support team with any technical questions or issues submitting at support@submittable.com
Please reach out to BAC with any specific questions about the residency program at submit@bethanyarts.org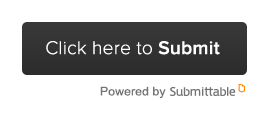 You must be at least 21 years old to apply. You may only apply and be part of one subsidized residency program at BAC per year. Applications are reviewed by a panel of staff and working artists. All of BAC's programs, activities, and services are provided equally without regard to race, color, religion, national origin, sexual orientation, gender identity or disability.
Bethany Arts Community residency program is made possible by the New York State Council on the Arts with the support of Governor Andrew M. Cuomo and the New York State Legislature.
Learn More About BAC
Previous Resident Artist 2019
Molly Anders
Anders will share an array of tactics and writing exercises to help "get the juices flowing" and teach a recurring creative writing workshop utilizing the news as a source of inspiration.
Linda Rey
Linda Rey is an early stage writer. She will be sharing an excerpted reading of the memoir she will be completing
while in Residence at Bethany Arts community.
Suzanne E. Takahashi
Takahashi and Marting are developing "The Story Box", which uses a traditional Japanese storytelling to compare the lives a Japanese American today to girl living in a 1943 internment camp.
Kristin Marting
Audience members of "The Story Box" will select an image from which they will be invited to share a story about their own American experience with a small group of other audience members.
Anne Finger
Anne will be working on an essay for "Perhaps in Lhasa" which  explores the influence of disability on the life and work of the great Italian political theorist Antonio Gramsci.
Thu Kim Vu
Drawing from local landscape, architecture and personal stories Vu will collaborate with the public in creating a miniature city made out of paper and light sculpture where viewers walk through.
Julia Forrest
Julia will be using her own compact, self-built darkroom to print photographs on quality fiber-based paper, glass plates, wood slices, and cyanotype paper.
Faye Chiao
Faye Chiao is working on a chamber musical called "Fountain of You". It's an irreverent and fantastical satire of the societal values of youth and beauty.
Tasha Gordon-Solmon
Tasha will present selections from the musical "Fountain of You"  followed by discussions about the gender dynamics and power differentials in society that their musical explores.
Viktoria Lange
Viktoria invites 3-6 year olds & grown-ups to drama workshop and explore the processing of emotions, creative movements, funny sounds, silly games, helping generate a secret language.
Lavinia Roberts
Multi-talented educator, installation artist and puppet designer Lavinia Roberts will facilitate a mask making workshop for partcipants while at Bethany Arts Community.
Ashtyn Barbaree
This internationally touring Indie-Americana singer/ songwriter from Fayetteville, AK, joins the featured line-up for an evening of music in Bethany's chapel performance space.
Janine Joseph
Janine Joseph will be working on her new poetry collection Vulnerability Roadshow. The evening will include a readings from her work and an audience Q&A.
Kyle Marshall
ith the support of DanceForce, Kyle Marshall and 5 of his collaborators will be in residence working on a new piece that will be premiering later this Winter at BAM.
Christopher K. Morgan
Morgan will work with his music and movement collaborators continue to develop a new work, Native Intelligence/Innate Intelligence, a two-part dance performance.
Kong Ho
Ho plans to draw rich artistic inspiration from Bethany's grounds as he explores how detachment from familiar dwelling affect his floral-spiral paintings.
Alyssa Songsiridej
Alyssa shares a behind-the-scenes look at the relationship between life and fiction? This is an eternally perplexing question for fiction writers.
Sari Wilson
Sari shares behind-the-scenes look at making fiction from life. Her talk is an intimate look at one writer's relationship with the material life gives you.
Thomas Cummins
Cummins will be shooting large-format panoramic nocturnal photographs at Bethany focusing on how the exterior environment necessarily shapes our interior.
Bruna Amaro
Bruna's installation project entitled Maneater will reinterpretate European paintings showing women staging victorious scenes in the face of male violence.
Christopher Wiliams
Christopher is developing choreography for a featured pas de deux in his work "Narcissus" that re-imagine's Fokine's historic ballet through a contemporary queer lens. 
Emily Joy Weiner
Emily will immerse herself in her newest project "Shared Sentences" via storytelling, spoken word, movement and dialogue relative to individuals with an incarcerated loved one.
Hope Mohr
Hope will be developing movement material for a work called "Passages" which honors our history: the human body in conversation with the Earth, sound and gravity.
Flyaway Productions
Flyaway Productions embarked on a new partnership with Bethany Arts Community in Ossining, NY and was in residence at BAC September 14th – 22nd, 2019. During this residency, the dancers prepared for the East Coast premiere of The Wait Room, an outdoor dance program created by Flyaway Productions of San Francisco to honor the lives of women whose loved ones are incarcerated. They used the facilities at Bethany Arts Community to immerse themselves and create performance art that the community can experience and engage with through their Master Dance Class, open rehearsals, community dialogues and public events.
2018 Residencies at Bethany Arts
The Village of Vale
Composer/Musician John McGrew and actors from the company presented a new work-in-progress. Their presentation began with a brand new opening for the production, followed by a re imagined version of the show's first fairy tale, "The Keeper of the Book."
The Village of Vale was in residence at Bethany Arts Community July 21-25, 2018
Antigravity Performance Project
This ensemble-driven comedic theater work born verbatim from the real-life, tween-teen diaries of the show's actual creators. Dear Diary LOL explodes its source diaries with moments of direct address, music, dance, and physical comedy, 
Antigravity Performance Project was in residence at Bethany Arts Community July 8-13, 2018
Bill T. Jones/Arnie Zane Company
During this four-week residency, the company created a new work and expanding existing work. They used the  facilities at BAC to immerse themselves in the creative process, spending valuable time together and with the BAC community through open rehearsals, community dialogues and public events.
Bill T. Jones/Arnie Zane Company was in residence at Bethany Arts Community May 1 -31, 2018
Keep informed
Receive event notifications, news, exhibition announcements and more happening at BAC.