BAC offers short term residencies attracting artists at different stages of their careers from around the world for the development of both new works and works in progress. BAC welcomes artists working across most disciplines, including visual artists in any medium, writers, playwrights, choreographers, musicians, composers, performance artists, filmmakers, and lighting, projection, costume and sound designers. During their time on site, these artists will develop new works while engaging with local artists and the public.
BAC provides a collective environment for artists of all disciplines where they can engage in meaningful interaction and stimulating discussions with their peers, while pursuing individual or group projects. It is an ideal setting for the exchange of ideas, the inspiration for new work, and the harmonious cross-fertilization of disciplines. Successful applicants are typically mid-career or established artists. However, emerging artists who believe their work is of exceptional merit are eligible as well.
For quesions about our residencies, please email BAC staff at submit@bethanyarts.org. 
COVID NOTICE:
In light of current travel restrictions, applications are open only to individuals who reside in New York, New Jersey and Connecticut.
Further, adjustments to the residency have been made for the safety of our residents and community. While these adjustments may be modified based on conditions and governmental guidance at the time of the residency, these modifications currently include:
limiting the number of participants and providing each with their own room and private bath
requiring face coverings in all shared spaces, except while eating meals
performing daily health checks
Bethany's dining area provides ample space for social distancing while dining. Meals may be provided in individual serving sizes, as opposed to family style, and may include taking advantage of ordering from the many restaurants in our area.
BAC residencies have three important parts:
Evening Meals: All residents must attend evening meals (provided by BAC) with their fellow artists.
Residency Plan: All residents must have a plan of action for what they will complete during their time at BAC.
Public Component: All residencies must include a public component accessible to the outside community that connects to their residency plan.
Public Component
The public component of your application must relate to your artist residency and engage the local and broader community. This may include open studio visits, presentations, teaching a class/workshop, works-in-progress showing, exhibition, or other outreach or community engagement project. BAC will help you schedule your public component but it is up to you to plan how you will execute this event and identify any outside community partners that you are interested in working with in your application. Please make sure that the public component you identify is able to be completed in your selected time frame. BAC encourages all the artists to engage with and support each other during their stay, including attending fellow residents' public programs.
Past Resident Artist examples >
Artist Live/Work Spaces
The artist living spaces are inviting and comfortable with expansive views of our scenic property. Residents have access to our facilities and 25 acre grounds offering a fruit orchard and meditation trail. At the heart of the campus is our commercial kitchen and dining area where artists in residence and visitors of BAC can gather for daily meals.
Learn more about our facilities and grounds >
Meals
Breakfast, lunch and dinner will be provided during your stay. All residents must attend evening meals with their fellow artists. These dinner gatherings encourage the exchange of ideas and the development of collaborative relationships with other residents. This allows the artists to gain familiarity with each other's' work and establish a vigorous, engaging dialogue that supports collaboration and connection. We will do our very best to accommodate all food allergies and sensitivities, please let us know of any concerns you may have or specific needs in your application.

Subsidy
BAC offers a weekly subsidy to resident artists.
How to Apply
You will need to have a free Submittable account in order to apply.
Here is a quick guide on how to get started if you don't have a Submittable account already: https://submittable.help/submitters/making-new-submissions/how-do-i-submit
After you have an account you can save a draft of your work and finish filling out the form at a later date.
We will follow-up with you about your submission by email. Please be sure the email address you used to sign up for your Submittable Account is one that you check regularly.
Please reach out to Submittable's Customer Support team with any technical questions or issues submitting at support@submittable.com
Please reach out to BAC with any specific questions about the residency program at submit@bethanyarts.org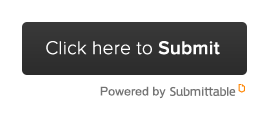 Learn more about BAC Residencies

Programs at Bethany Arts Community are made possible by the New York State Council on the Arts with the support of Governor Andrew M. Cuomo and the New York State Legislature, the National Endowment for the Arts, Arts Westchester, and numerous individual donors.
Keep informed
Receive event notifications, news, exhibition announcements and more happening at BAC.